BAFTA Rising Star Nominees Announced
Meet the nominees for this year's EE Rising Star Award, the only award at the EE British Academy Film Awards voted for by the public
The Rising Star Award honours a young actor or actress who has demonstrated exceptional talent and ambition and has begun to capture the imagination of the British public. Voting opens to the public at ee.co.uk/BAFTA on Wednesday 6th January at 10.30. The winner will be announced at the EE British Academy Film Awards ceremony on Sunday 14th February 2016.
The nominees:
JOHN BOYEGA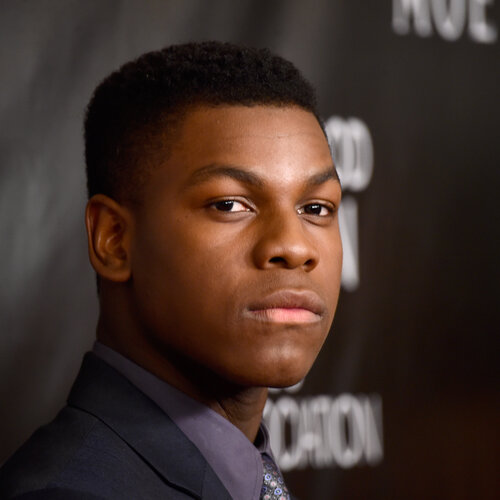 Thank you to BAFTA and the jury. I'm honoured to be considered for the EE Rising Star Award in this company. What a great way to start the new year.
Boyega can currently be seen in the lead role of Star Wars: Episode VII – The Force Awakens. Boyega had his screen debut in the critically acclaimed BBC series Becoming Human and his first foray into feature films was playing the lead in cult sci-fi film Attack the Block which opened SXSW in 2011, collecting a plethora of international awards. From there he went on to star as the lead in HBO drama Da Brick directed by Spike Lee, was the lead in BBC film My Murder and filmed feature length drama The Whale alongside Martin Sheen. More recently he has starred in feature film Half of a Yellow Sun alongside Chiwetel Ejiofor and several episodes of the hit TV series 24: Live Another Day. In 2014, he was the lead in Sundance Award Winning feature film, Imperial Dreams and provided the voice for Major Lazer's animated TV series.
---
TARON EGERTON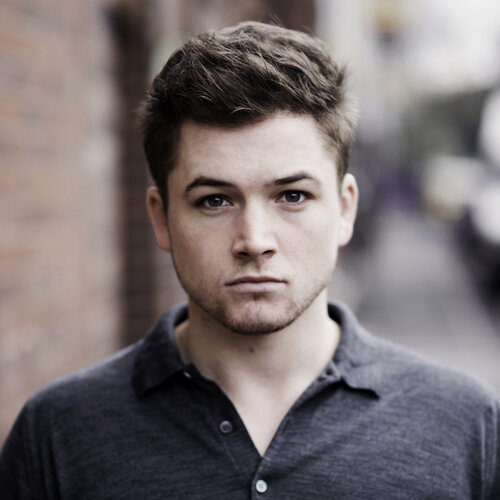 I am delighted to be nominated for the EE Rising Star Award. It is such an honour to be recognised in this way and I am proud and excited to be following in the footsteps of some incredibly talented previous nominees.
Egerton recently starred as the lead role of Gary 'Eggsy' Unwin in Matthew Vaughn's box office smash hit Kingsman: The Secret Service opposite Colin Firth, Michael Caine and Samuel L. Jackson. Prior to that he had roles in Testament of Youth, based on the life of Vera Brittain, and as Edward 'Mad Teddy' Smith opposite Tom Hardy in Legend, a biopic feature about the Kray twins. 2016 will see Egerton take the title role in the film Eddie The Eagle, opposite Hugh Jackman, which is due for release in the Spring. Alongside Matthew McConaughey, Egerton has leant his voice to new musical animation comedy Sing which will also hit cinemas in 2016. Next year he will begin filming for the much anticipated second Kingsman film and opposite Ansel Elgort in a movie version of Billionaires Boys Club.
---
DAKOTA JOHNSON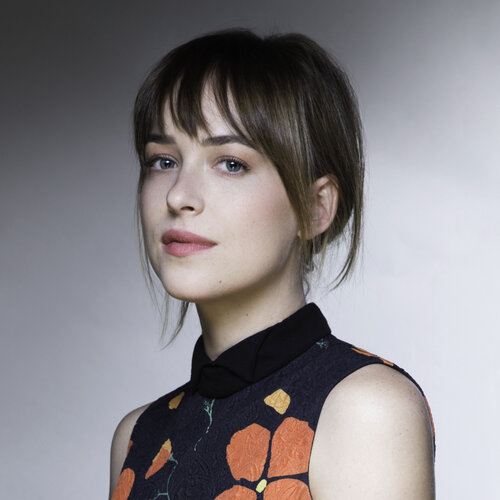 I am thoroughly stunned, and honoured to be acknowledged with an EE Rising Star Award nomination. Thank you, I am truly grateful.
Johnson first burst on the scene with her performance in the critically acclaimed The Social Network and went on to play the coveted role of Anastasia Steele in the feature adaptation of E.L. James novel and worldwide phenomenon Fifty Shades of Grey. Prior to that she had roles in the feature comedies The Five Year Engagement and 21 Jump Street with Jonah Hill and Channing Tatum and starred in Luca Guadagnino's remake of La Piscine entitled A Bigger Splash, alongside Tilda Swinton and Ralph Fiennes. She can currently be seen opposite Johnny Depp in the Whitey Bulger biopic Black Mass and will star alongside Rebel Wilson in the upcoming comedy How To Be Single.
---
BRIE LARSON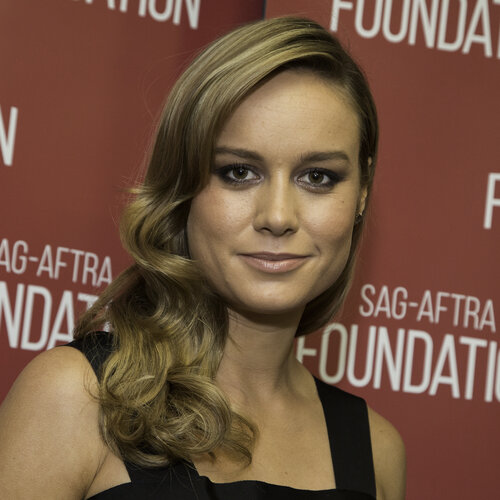 Thank you BAFTA, for the EE Rising Star Award nomination in support of Room. I'm very honoured to be in the company of esteemed peers, past and present.
Larson garnered numerous awards and nominations for her performance in Short Term 12 as Grace, the director of a foster care facility. Most recently she starred as Ma in the harrowing film adaptation of Emma Donaghue's best-selling novel Room. Larson was seen in the 2015 breakout hit Trainwreck opposite Amy Schumer and in 2014 she co-starred in The Gambler, opposite Mark Wahlberg. Prior to that she was seen in The Spectacular Now opposite Shailene Woodley; Don Jon, Joseph Gordon-Levitt's directorial debut and the hugely successful 21 Jump Street as the love interest to Jonah Hill. She received rave reviews for her supporting role in the Oren Moverman film Rampart, playing the defiant daughter of Woody Harrelson's dirty cop in Los Angeles. Last year, it was announced that Larson would star in Kong: Skull Island and in Martin Scorsese executive produced '70s crime thriller Free Fire opposite Sharlto Copley, Cillian Murphy and Armie Hammer.
---
BEL POWLEY

I've watched and respected the BAFTAs and the EE Rising Star Award since I was very young, so I can't quite believe this is happening! I am incredibly thankful to the jury and to BAFTA for recognising my work. I really love what I do.
Aquaman Director Teases Two Of The Film's Creatures, And Gosh They Look Silly
So, Aquaman is a film that's coming out. It feels like, as a culture, the general cinema-going public still hasn't quite acclimated to the idea that an Aquaman film is just two months away. Like, y'know, a film about Aquaman. Aquaman.
One person looking to change that general perception is director James Wan, who shared new glimpses at some of the film's mounted ocean creatures and… oh good lord, just look at them.

Click through to get an even-higher resolution look at what's to come, but as you can see there's a saddle-mounted hammerhead shark, and a tylosaurus (a sort-of prehistoric crocodile). Yeah.
Aquaman is due out on the 14th of December, rated 12A, and stars Jason Momoa as the titular rightful ruler of Atlantis. As the film's PR campaign ramps up, WB released a five-minute extended trailer just a few weeks ago, which you can check out here.
Halloween Scores Series-Best Opening, As Venom Crosses $450m Worldwide
Jamie Lee Curtis' rebootquel Halloween scored a domestic opening of $77.5 million this weekend, after an impressive $27.2M Saturday. Not only does that easily make it the best US opening for John Carpenter's four-decade old franchise, but it also solidifies it as the second-best opening ever for the month of October behind Sony's Venom, which netted $80.2M just a few weeks ago.
Speaking of Venom, the critically-derided, audience-adored antihero flick starring Tom Hardy took another $18 million in the US this week, and a further $32 million internationally, taking the film's global total to a staggering $460.2 million – for perspective, that's bottom-end MCU money, beating out titles like Thor ($449.3m), Captain America: The First Avenger ($370.6m) and The Incredible Hulk ($263.4m), and gaining on films like Ant-Man ($519.3m) and the original Iron Man ($585.2m). Venom is still yet to open in China and Japan.
Meanwhile, Warner Bros.' smash-hit musical drama A Star Is Born is still raking in the dough. Star/director Bradley Cooper's feature, which has garnered a big push in ticket sales from the successful stunt-casting of Lady Gaga as the secondary lead, brought its tally up to $201 million internationally this week, and looks set to continue hanging on at the box office despite fierce October competition.
All three films are in UK cinemas now, with Venom and A Star Is Born both rated 15, and Halloween rather expectedly rated 18.
Ana de Armas Joins Daniel Craig In Rian Johnson's Knives Out
Ana de Armas (Blade Runner 2049) has officially signed on to join actors Daniel Craig, Chris Evans, and Michael Shannon in Star Wars: The Last Jedi director Rian Johnson's Knives Out.
The film, which Johnson also wrote, is scheduled to start shooting next month. Knives Out has been described as a contemporary whodunit, with Craig portraying an archetypal grizzled detective, tasked with getting to the bottom of a classic locked-room murder mystery.
Johnson is set to produce with his creative partner Ram Bergman, and studios are expected to bid fiercely for the rights to distribute the feature in the coming months. Craig was previously pencilled in to begin shooting Bond 25 for director Danny Boyle at the tail end of this year, but when Boyle departed that project following creative differences it freed up the Casino Royale actor's schedule to join Knives Out.
Somewhat ironically, Ana de Armas can next be seen in an untitled project from Danny Boyle, which is likely to release prior to Johnson's crime thriller.