BAFTA Rising Star Nominees Announced
Meet the nominees for this year's EE Rising Star Award, the only award at the EE British Academy Film Awards voted for by the public
The Rising Star Award honours a young actor or actress who has demonstrated exceptional talent and ambition and has begun to capture the imagination of the British public. Voting opens to the public at ee.co.uk/BAFTA on Wednesday 6th January at 10.30. The winner will be announced at the EE British Academy Film Awards ceremony on Sunday 14th February 2016.
The nominees:
JOHN BOYEGA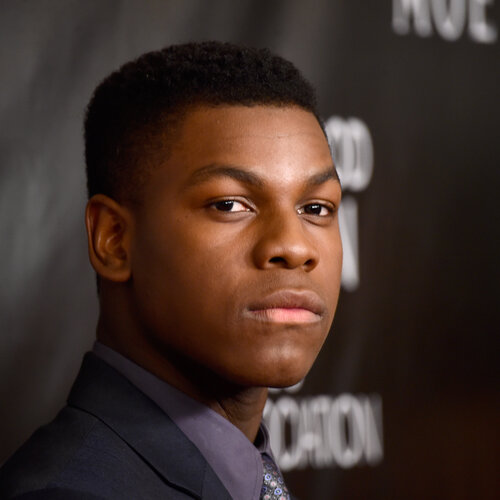 Thank you to BAFTA and the jury. I'm honoured to be considered for the EE Rising Star Award in this company. What a great way to start the new year.
Boyega can currently be seen in the lead role of Star Wars: Episode VII – The Force Awakens. Boyega had his screen debut in the critically acclaimed BBC series Becoming Human and his first foray into feature films was playing the lead in cult sci-fi film Attack the Block which opened SXSW in 2011, collecting a plethora of international awards. From there he went on to star as the lead in HBO drama Da Brick directed by Spike Lee, was the lead in BBC film My Murder and filmed feature length drama The Whale alongside Martin Sheen. More recently he has starred in feature film Half of a Yellow Sun alongside Chiwetel Ejiofor and several episodes of the hit TV series 24: Live Another Day. In 2014, he was the lead in Sundance Award Winning feature film, Imperial Dreams and provided the voice for Major Lazer's animated TV series.
---
TARON EGERTON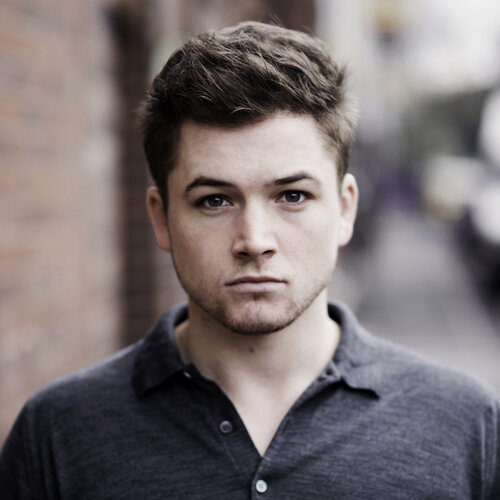 I am delighted to be nominated for the EE Rising Star Award. It is such an honour to be recognised in this way and I am proud and excited to be following in the footsteps of some incredibly talented previous nominees.
Egerton recently starred as the lead role of Gary 'Eggsy' Unwin in Matthew Vaughn's box office smash hit Kingsman: The Secret Service opposite Colin Firth, Michael Caine and Samuel L. Jackson. Prior to that he had roles in Testament of Youth, based on the life of Vera Brittain, and as Edward 'Mad Teddy' Smith opposite Tom Hardy in Legend, a biopic feature about the Kray twins. 2016 will see Egerton take the title role in the film Eddie The Eagle, opposite Hugh Jackman, which is due for release in the Spring. Alongside Matthew McConaughey, Egerton has leant his voice to new musical animation comedy Sing which will also hit cinemas in 2016. Next year he will begin filming for the much anticipated second Kingsman film and opposite Ansel Elgort in a movie version of Billionaires Boys Club.
---
DAKOTA JOHNSON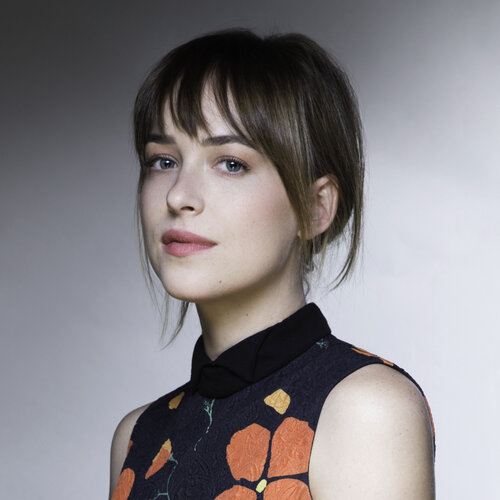 I am thoroughly stunned, and honoured to be acknowledged with an EE Rising Star Award nomination. Thank you, I am truly grateful.
Johnson first burst on the scene with her performance in the critically acclaimed The Social Network and went on to play the coveted role of Anastasia Steele in the feature adaptation of E.L. James novel and worldwide phenomenon Fifty Shades of Grey. Prior to that she had roles in the feature comedies The Five Year Engagement and 21 Jump Street with Jonah Hill and Channing Tatum and starred in Luca Guadagnino's remake of La Piscine entitled A Bigger Splash, alongside Tilda Swinton and Ralph Fiennes. She can currently be seen opposite Johnny Depp in the Whitey Bulger biopic Black Mass and will star alongside Rebel Wilson in the upcoming comedy How To Be Single.
---
BRIE LARSON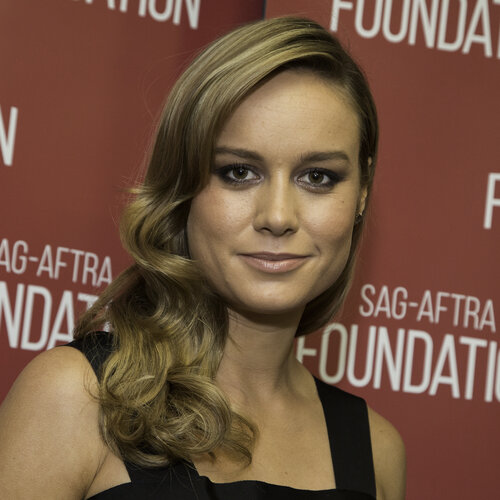 Thank you BAFTA, for the EE Rising Star Award nomination in support of Room. I'm very honoured to be in the company of esteemed peers, past and present.
Larson garnered numerous awards and nominations for her performance in Short Term 12 as Grace, the director of a foster care facility. Most recently she starred as Ma in the harrowing film adaptation of Emma Donaghue's best-selling novel Room. Larson was seen in the 2015 breakout hit Trainwreck opposite Amy Schumer and in 2014 she co-starred in The Gambler, opposite Mark Wahlberg. Prior to that she was seen in The Spectacular Now opposite Shailene Woodley; Don Jon, Joseph Gordon-Levitt's directorial debut and the hugely successful 21 Jump Street as the love interest to Jonah Hill. She received rave reviews for her supporting role in the Oren Moverman film Rampart, playing the defiant daughter of Woody Harrelson's dirty cop in Los Angeles. Last year, it was announced that Larson would star in Kong: Skull Island and in Martin Scorsese executive produced '70s crime thriller Free Fire opposite Sharlto Copley, Cillian Murphy and Armie Hammer.
---
BEL POWLEY

I've watched and respected the BAFTAs and the EE Rising Star Award since I was very young, so I can't quite believe this is happening! I am incredibly thankful to the jury and to BAFTA for recognising my work. I really love what I do.
The Nun Tracking For Impressive $32M+ Opening Weekend
Warner Bros.' might have an early Halloween treat on their hands, with their Conjuring-adjacent fright-flick The Nun on track to earn $32 million domestically in its opening weekend, with some outlets even predicting as high as $37 million.
For a low-budget, concept-driven horror, those are good numbers, and will comfortably turn the studio a profit. The Nun, a spinoff from The Conjuring 2, will be set in 1950s Romania and follow a Catholic priest and a novitiate as they investigate the apparent suicide of a nun. Collectively, the Conjuring shared universe has currently generated WB over $1 billion.
Though a $32M-$37M opening would indeed set off some smiles in the studio boardroom, it's unlikely that The Nun will match the numbers of the same weekend last year, which saw director Andy Muschietti's adaptation of Stephen King classic It smash box office records and generate $123 million in its opening weekend.
The Nun stars Taissa Farmiga, Bonnie Aarons, Jonny Coyne, Charlotte Hope, Demian Bichir, and Jonas Bloquet. It has been directed by Corin Hardy, and is due for release in UK cinemas on the 7th of September, rated 15.
The Meg Nets Over $200M Worldwide, Now 3rd-Highest Grossing Shark Film Of All Time
After just one week at the global box office, Jason Statham-vehicle The Meg has chomped $213.4 million for itself on an estimated budget of $150 million.
Directed by Jon Turteltaub (National Treasure), Warner Bros.' The Meg follows a team of scientists working together to take down a 70-foot prehistoric shark known as the Carcharodon Megalodon – or, The Meg. The picture has now become the third-highest grossing shark film of all time, unadjusted for inflation, behind 2004's animated family comedy Shark Tale ($367.3M) and Steven Spielberg's 1975 classic Jaws ($470.7M).
Li Bingbing, Rainn Wilson, Ruby Rose and Winston Chao all co-star with Statham in the project, which currently has a 4.6 score on Metacritic, and a 6.2 User Review score on IMDb. Warner Bros. are reportedly thrilled at the flick's overperformance, especially in China where Bingbing is a household name – yet another modern example of Hollywood prioritising the emerging mega-market of the Middle Kingdom and it paying off in droves.
The Meg is in UK cinemas now, rated 12A.
'Millie Bobby Brown Voicing A VR Experience For Darren Aronofsky' Is The Most 2018 Headline You'll Read Today
Stranger Things' Millie Bobby Brown has signed on to narrate the second 'episode' in a three-part virtual reality experience entitled Spheres, from creative auteur Darren Aronofsky.
Jessica Chastain (Zero Dark Thirty) lent her voice to the first episode, which was unveiled at the Sundance Film Festival. The third episode premiered before the second, at the Tribeca Film Festival, and was narrated by Patti Smith (Song to Song). Aronofsky has produced the series, which is described as a 'virtual journey' – because of course it is – and is based on the famous 'Pale Blue Dot' image of Earth, taken by the Voyager 1 probe in 1990. All three episodes were directed by up-and-comer Eliza McNitt (Fistful of Stars).
The series will be shown off for the first time in its entirety at the Venice Film Festival, as part of the event's virtual reality section, from the 29th of August until the 8th of September. Spheres will be released to the public on the Oculus VR system following the culmination of the VFF.
Millie Bobby Brown can next be seen in Legendary's Godzilla: King of the Monsters, due on the 31st May next year.